Maybe Not for the BWCA
I'm not sure how many of you wilderness travelers need to have power when you are out and about. I do know some folks use their cell phones for taking photos and where there is cell phone service they can be important in case of an emergency.
When I went on my solo hiking adventure on the Superior Hiking Trail I took my cell phone along.  I also took along a battery back up in case my cell phone died during the trip.  I found a little comfort in knowing if I reached the top of a peak I could probably get cell phone reception.
I've often longed for extended trips into the Boundary Waters or other wilderness areas as I'm sure you have too.  The next time you head out you might want to try one of these back ups so you can have power just in case you need it.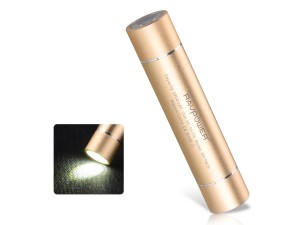 The RAVPower Luster Charger – RAV stands for "reliable, affordable value." It provides 8 hours of talk time or a full charge in an iPhone.  It's small and doubles as a flashlight.
Specs
Battery charging power: 8 hours of talk time for iPhones; one full charge for mobile phones
Flashlight capability: 3 modes
Package includes: Power bank, 1 micro USB to USB charging cable, and manual
Weight: 2.93 ounces
Dimensions: 0.87×0.87×4.25 inches
Colors: Black, Blue, Gold, Pink, Silver
Capacity: 3000mAh
Price:$19.99 at Amazon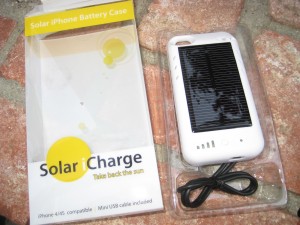 The Solar iCharge is great for those of you who have an iPhone and need an extra charge provided free from the sun.  You can charge it via a USB cable too.
Specs:
Price: MSRP $79.99
Weight: 3.8 oz
Dimensions: 5″ x 2 5/8″ x 7/8″
Country of Manufacture: China
Where to Buy: Currently only available on the Solar iCharge website.
Powermonkey has a number of great solar chargers with battery back up power sources to choose from depending upon what your need is.  I really love the idea of solar chargers even when there is a power source available. You can charge it with a USB outlet or electrical outlet if you must.  It's lightweight, compact and different varieties can be purchased for as low as $90 on Amazon.