Taconite Harbor and the Railroad
I recently visited the Cross River Heritage Center in Schroeder for their exhibit Boom Town to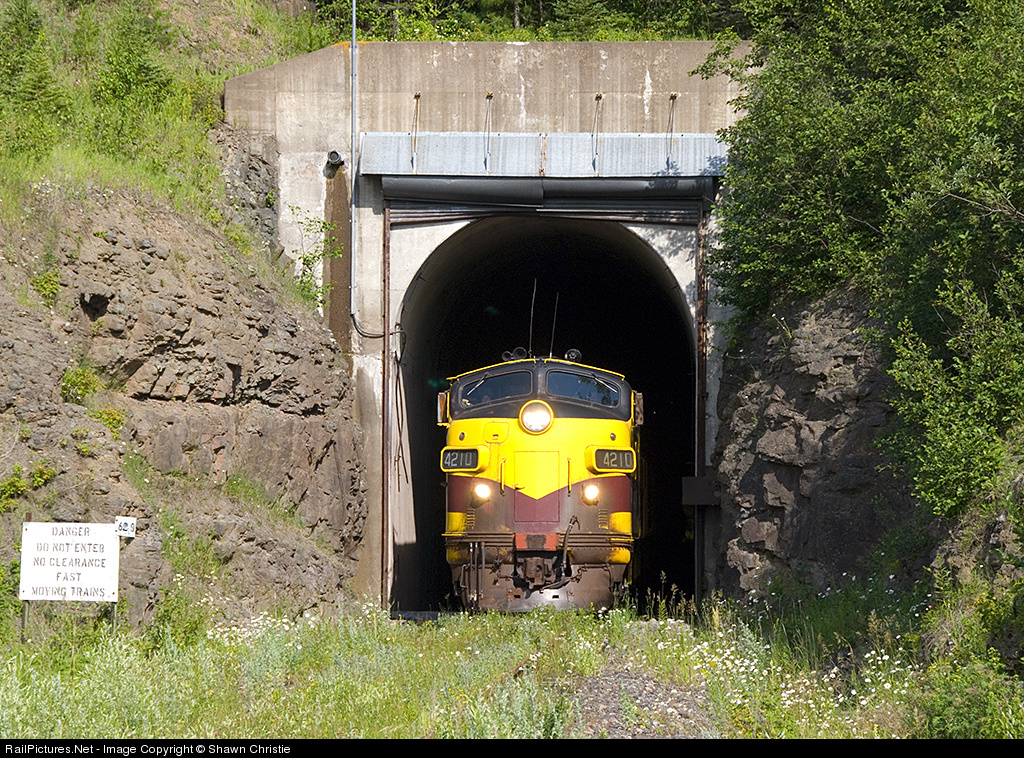 Ghost Town: Taconite Harbor. I again found myself in awe of the Taconite Harbor area. Most people drive beneath the railroad bridges and past the harbor giving little thought to the history of the area. I know I didn't give it much thought the first handful of times I sped past it on the way down the shore. It was probably for a pit stop when I  found myself in an overgrown area that looked like it had once been inhabited. This was before 2001 when a small craft safe harbor was created there on Lake Superior.  I was curious and after a little research I found out there had once been an actual community of people living at Taconite Harbor.  It's a great story and you can learn more about it at the Center or on this website.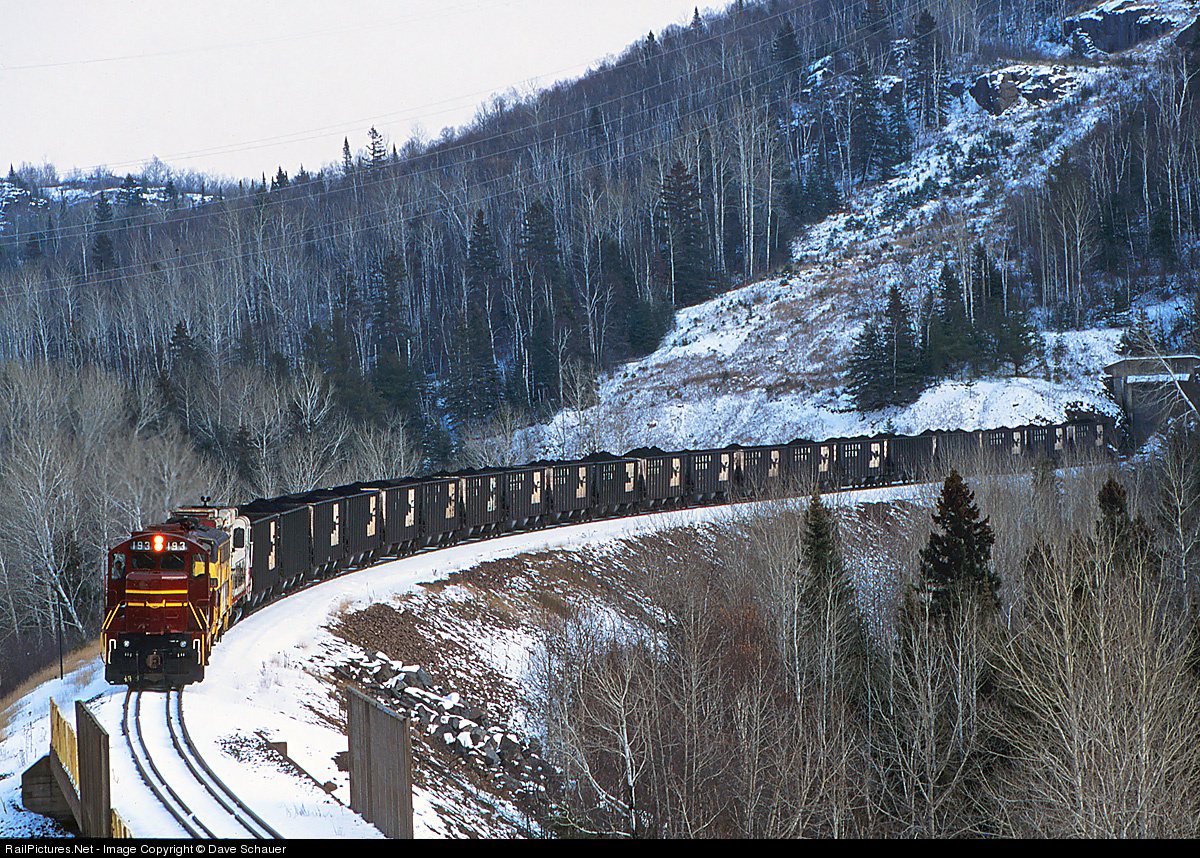 It isn't the community of Taconite Harbor I wanted to write about today, it's the railroad and more specifically the railroad tunnel that was used to transport taconite pellets from Hoyt Lakes to Taconite Harbor.  "The 72-mile private taconite-carrying railroad was famed for its fleet of F9s, which remained in operation from when the railroad opened in 1957 until the last train operated in July 2001. The trains pass through 1,800-foot Cramer Tunnel (the longest railroad tunnel in Minnesota) and descend an 8-mile, 2% grade through deep cuts of basaltic rock and across high fills to Taconite Harbor." The tunnel and railroad are no longer in use today but it sure is a neat place to explore.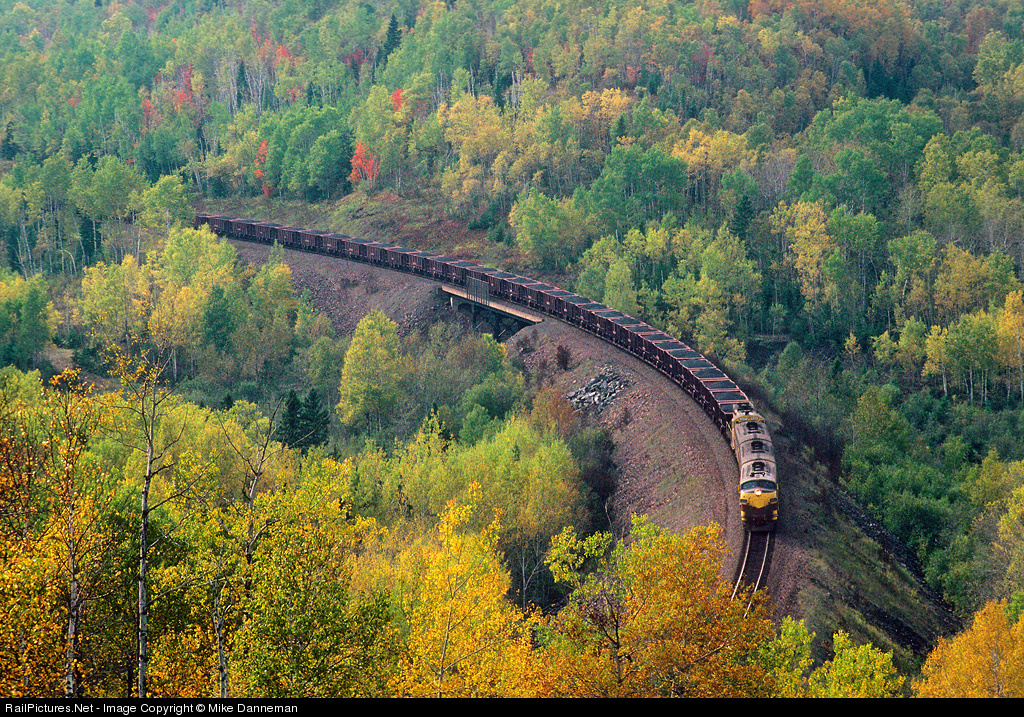 Taconite Harbor Timeline
Taconite Harbor Timeline
1952 Erie Mining breaks ground for Hoyt Lakes, its new company town*
1953   Erie Mining begins building the Hoyt Lakes pelletizer.*
1953    EM began blasting at the dock site in TH*
EM creates a temporary trailer city of about 500 8- by 20 foot trailers and the two story             structure that housed a restaurant and grocery.*
1955    Town of Hoyt Lakes incorporated*
First boat arrives with construction materials
1957 Construction finished and TH came online. Company pulled the trailers away and began building* the more permanent community of 24 houses with best view of lake on the north shore (3-4 bedroom models; foremen's houses had fireplaces.
April 14, 1957 – first taconite loaded at Hoyt Lakes
June 1957 First shipment of coal is delivered.
Sept. 26, 1957 J. A. Campbell received the first cargo of pellets (test run of facility) (10,800 tons)
Sept. 30 A. B. Wolvin loaded pellets. see next note
10/10/1957 First taconite pellets from Hoyt Lakes shipped on A.B. Wolvin -could be 10/16 – info came from book at MNHS
1967 EM expands production to 10.6 million tons per year
1968 famed Edmund Fitzgerald takes on 29,689 tons of taconite -didn't sink on return this time, but Daniel J. Morrell, a 603′ ore carrier was head for Erie mining's new dock on Nov. 29, 1966 when it was snapped half, taking 28 men down with her.*
? 1970 EM produces 100 million tons
? 1981 EM produces 200 million tons
1986 a LTV Steel absorbs Erie Mining *
1986 LTV asks residents of TH to move. Population dropped from 74 in 5/86 to 12 in nov.. 1987.*
1987 EM officially becomes LTV Steel Mining Company
1990 last house is moved*
1/28/1993       Ash Spill
1/13/1997       Four locomotives and 93 cars carrying 7500 tons of taconite pellets derailed at                            the end of the five mile grade at Schroeder. Loading at the dock was the Paul R.                                 Tregurtha, the largest boat  on the Great Lakes. It  left with a load of 40,000 tons                                     of pellets. A full load would have been 670,000 tons.
2001 dock shuts down*
6-22-2001 Last train load of taconite pellets shipped out of TH.
* Info from "Taconite Harbor; a Ghost Town and Dead Dock The Iron range, Minnesota with love.